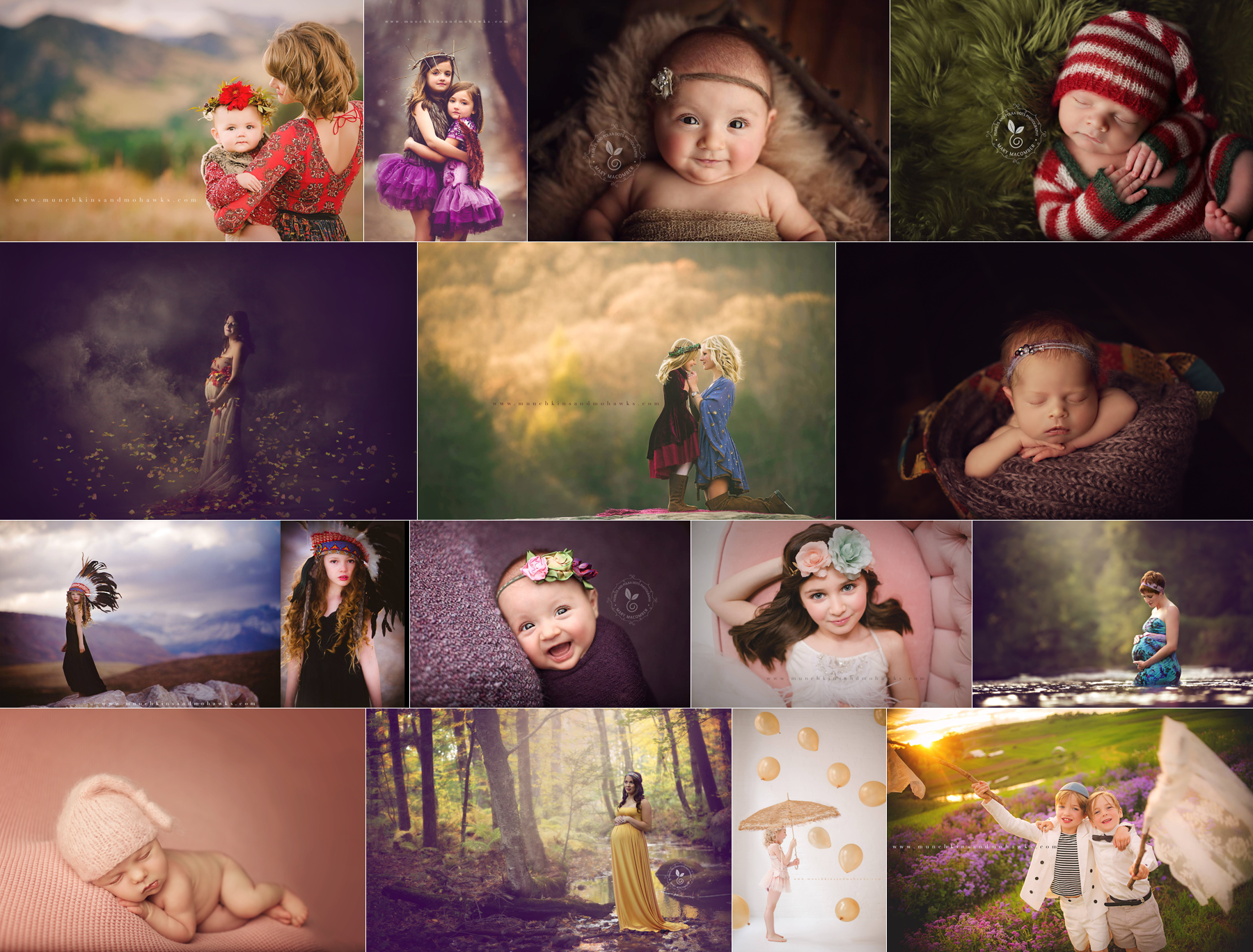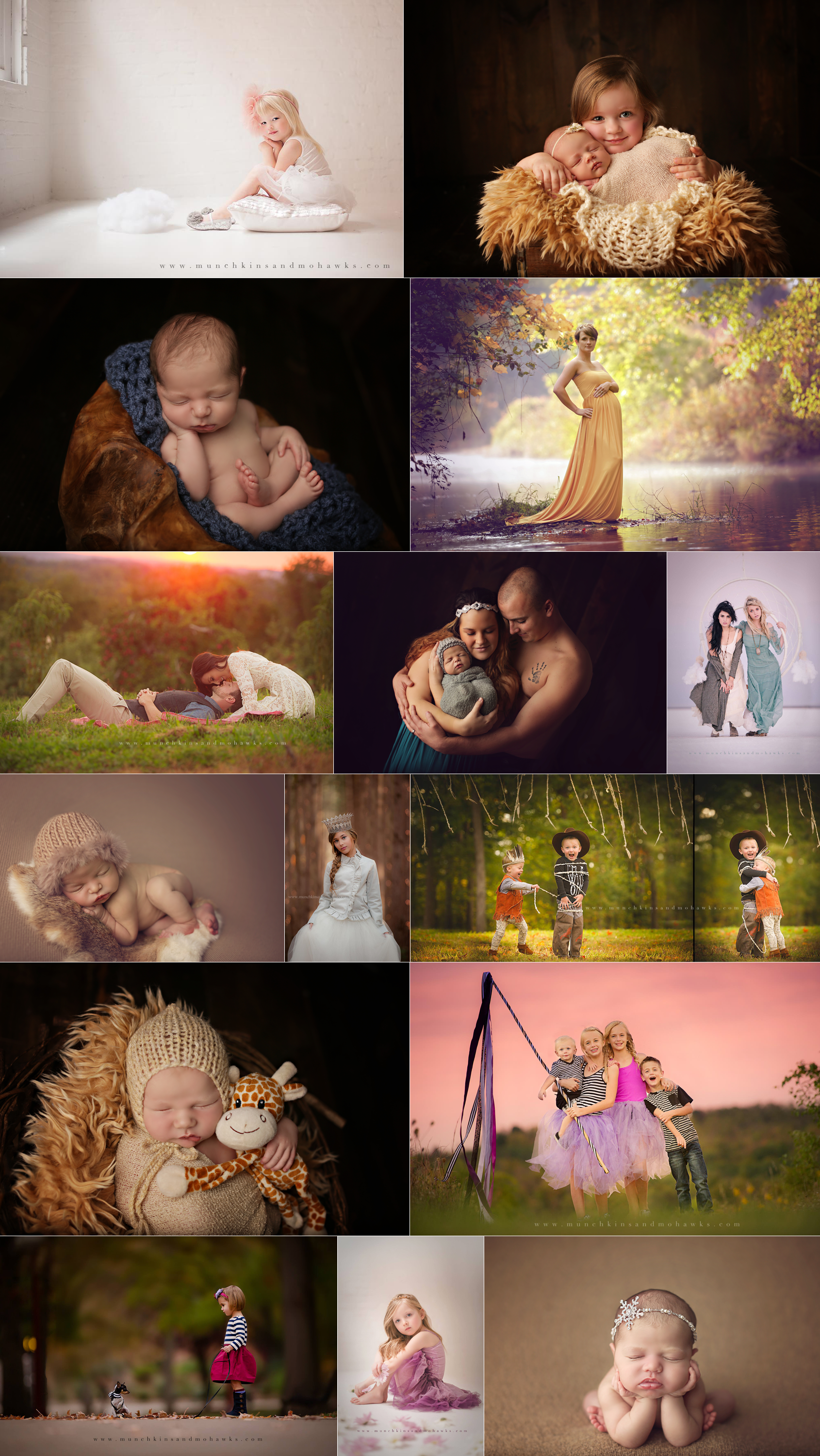 We are so excited to announce this workshop this Summer and Fall retreat in Niagara Falls, NY and also in Colorado Springs, Colorado. These 2 day retreats we will be covering everything from Maternity, Newborn, 2 child sessions and then shooting a family outdoors, where the light is transcending, making your images so beautiful. Its just jaw dropping. On day 2 Tiffany from Munchkins and Mohawks Photography will take you into her world of photographing children and families in the most magical way. I personally am so excited to watch her work!
We will have 2 full days of non-stop action, and have a few surprises along the way! Including indoor sessions with studio lighting and outdoors in the am and evening as well!
Lets just say too, it will be REALLY wild! You know I just love pulling animals into the images as well!!
You do NOT want to miss this.
Wether you are a professional photographer with a fluid studio, or just starting out, or a person who wants to dip their toes into the photographic world. THIS is the retreat for YOU.
I promise to show you how and why I see things the way I do, and take your images from portraits to timeless pieces of art. Your imagination will explode and be refreshed into a whole new light after this course.
BUILD YOUR PORTFOLIO and dont lose out in the winter months as you can still be busy indoors!!
REGISTRATION FEE: $1750
Deposit Fee: $450 due immediately to reserve your seat, remaining balance due 30 days before the workshop
WHEN:  July 9th and 10th 2016 in Colorado Springs, CO &Sept 17th and 18th in Niagara Falls, NY
WHERE:
New York – Jessica Popovich Photography 561 Main St tonawanda NY 14150
Colorado – Precious Encounters Photography's downtown Colorado Springs studio, 76 S. Sierra Madre Suite C Colorado Springs CO 80903
AIRPORT:
Buffalo NY (BUF)
Colorado Springs Airport (COS)
Please email Mary at pebblesandpolkadotsinfo@gmail.com to book your seat asap.
RETREAT Schedule:
Day 1 –
830am – 10am – Meet and greet at the studio, welcoming packet, and intro to studio lighting and gear
10am – 4pm We will shoot 3 newborn sessions using studio lighting, learning Marys techniques on using her studio lights to achieve that natural look, depth, and artistry no matter what the scenario is. She will cover session prep, how to pull props and what to use, custom white balance, lighting angles, depth of focus, newborn posing, soothing, and parent prep. Camera settings, nailing the shot in camera.
Lunch will be served in the above time period
4pm – 5pm – An Indoor Maternity session
5pm – 8pm – An Outdoor Maternity and also a Newborn with Parents outdoors as well
830pm – Dinner with Tiffany and Mary at a reserved restaurant
Day 2-
8am – 930am – Meet at the studio, Mary will show her post processing of indoor and outdoor images from beginning to end. Using Photoshop CS5, light knowledge of Photoshop is good, but not necessary
930a – 12pm – Two styled indoor child sessions with Tiffany from Munchkins and Mohawks
12pm – 1pm – Lunch
1pm – 3pm – Editing with Tiffany from Munchkins and Mohawks for her indoor and outdoor sessions
330pm – 7p – Two outdoor family sessions with Munchkins and Mohawks
7pm – 830pm – Head back to the studio for final questions for Mary and Tiffany <3 We will also cover business, programs, advertising, money managing, prop styling, client organization, and much more
What you Need: A 50mm lens, a 70-200mm lens, and a DSLR camera. Rain boots, a change of clothes for day 2. You are welcome to bring a laptop if you would like to work along side me while I demonstrate post processing.
WHAT YOU GET – Not only will you walk away with an amazing portfolio, and new found inspiration, you will also get Marys workbook with 14 pages of information, her workflow, images, advice, supply list, emails responses for bookings, and how to pull that Maternity client in

Actions from Munchkins and Mohawks to process your images to art
Where should you stay?
New York:
Staybridge Suites -164 Slade Avenue , West Seneca, NY 14224 , United States
855-743-7676 (Reservations) 1-716-9393100 (Front Desk)
Holiday Inn Buffalo Amherst
Colorado:
http://antlers.com (this hotel is a block from the studio and in the heart of downtown colorado springs)
http://doubletree3.hilton.com/en/hotels/colorado/doubletree-by-hilton-hotel-colorado-springs-COSP-DT/index.html (beautiful hotel just a couple miles from the studio)
http://www.cheyennemountain.com/colorado_springs_deals/getaway-packages?utm_source=bing&utm_medium=cpc&utm_campaign=LOB%20LRN%20BRAND&utm_term=cheyenne%20resort&utm_content=AG%20Brand (lovely hotel just a couple miles from the studio)
WORKSHOP TESTIMONIALS:
Beth Wade Photography: "Taking one of Mary's workshops will change you forever. It's clear that Mary is an amazing artist and photographer, but she is also an amazing teacher! The thing I loved seeing most was her no nonsense attitude at a session – she works FAST! But her attention to detail is still #1. Not only will you leave with knowledge of posing newborns but also the confidence to take control of your shoot from beginning to end. I cannot say enough great things about Mary and her talent!!"
Mandy Clark Photography: "Let me say… When someone asks, "Who is your photographer crush?" I am quick to respond with Mary from Pebbles and Polka Dots Photography! I have admired her work for a long time! I loved just the moodiness and the emotion in all of her images. I had been doing newborn photography at this point only a year and deployed to Afghanistan. I would go to her blog everyday after work while I was over there… and just drool! They gave me something to look forward to that was something calm and gorgeous which was anything but what was going on around me. So one day I saw she had openings for her workshop I instantly called my husband and begged him telling him it could be my Christmas birthday any holiday that years gift to be able to go to her in studio fine art workshop in Boston. I had arranged plans to stay with my dad (Albany NY) and drive that morning to Boston. When I arrived… I was really early lol I was speeding thinking I needed to be there at 9 when I wasn't suppose to be there until 930 lol I was so excited I remember walking up the stairs not believing this was true that I was about to meet my Photographer crush in real life. When I walked in Mary and her assistant were setting up they were really sweet. Mary went over how to set up my white balance (something as simple as that and without going I would have never known) There were so many things I researched and thought I knew prior to going and well… I was not even close. I needed this workshop. I learned so many things that I had total Ah ha moments!! Like how the heck was I having 6-7 hour newborn sessions. Her and her assistant… actually all the girls attending the workshop were so nice! We had laughs and great lunch. Both models were so good. Mary spoke about all her steps and workflow. Any questions we had she answered them. After posing the models she went into the editing which was really easy in my opinion. I didn't want the day to end. I thoroughly enjoyed myself. So much I am attending another one in July!!!! Mary is really talented not only with posing newborns but just with the heart of teaching other aspiring photographers to be successful. The workshop just doesn't end that day. Recently I was having a posing issue with my parent shots and I had asked her if she could give me advice again. She had me call her right then and there (which was 11 pm) so she could talk me through what I needed help with. I can't say many would do that. She is amazing! I can now say I have been doing newborn photography for 2 years and you can see such a difference in my work since talking her workshop. That next weekend after taking her workshop I went from 6-7 hour newborn sessions (not including parent or sibling shots) to 2 hours flat including parent and sibling shots. I couldn't believe it! If you have been a newborn photographer for a while or are just starting out you will not be disappointed in her workshop!! Just do it! There is so much more I would add to this but I don't want to give it all away… you just really need to experience it for yourself and enjoy it! Thank you Mary for being you! You have really helped me grow and I can't thank you enough!"
Rachel B. Photo Studio – "Over the past couple years, I have had the amazing opportunity to attend two of Mary's newborn workshops. One was outdoors on the east coast and the other down south in Florida in a studio with lights. Both of them were great in their own way. I learned so much from Mary. She is so cool and calm with the babies. The poses were clearly explained &demonstrated plus we were all given ample time to get our shots in. Mary is so knowledgable and encouraging. She works hard and was worth every penny. I highly recommend learning from Mary, you won't regret it."
Sunflower Photos – "I attended Mary's "Womb to the Wild" workshop in the summer of 2013, and it was one of the BEST business moves I have ever made. Not only did I learn even more about outdoor photography, but my confidence in both maternity and newborn sessions was boosted. Before the workshop, I had never offered maternity to my clients. Since then, I've done several of these sessions and my portfolio continues to grow. In addition, the editing portion of "Womb to the Wild" was incredible. My entire "style" has changed since that summer and I have finally honed in my look. My business has a more uniform artistry and focused direction — and that I completely credit to Mary. She is so willing to answer any and all questions; she helps with portfolio and website critiquing, and she offers many tidbits for dealing with newborns — all tips I've since adopted. My techniques were definitely enhanced because of my training with Mary. During almost every newborn session, my clients comment on my diligence with handling their precious babies. I know workshops are a big investment, but, I am firm believer in education. We as photographers can only better ourselves by learning proper posing, safe technique and lighting, both indoors and outside. Workshops are beneficial and key to this growth, and I can say that "Womb to the Wild" is worth every penny! Mary is truly one of the TOP newborn photographers in the country! She has been and continues to be such an inspiration, and I am so grateful to have been one of her students. "