Ok all – so I am very excited to present the first of many interviews of my favorite photographers. For this pick I asked a bunch of you via my FB page to email me a short little essay on why I should choose you!
Well Stacey LaCoursiere Photography stole my heart with her little intro and entrigued me to hear more of her story and about her business.
So hear it is, our Q & A. My q's and her a's.  As quirky and fun as it is, how absolutely amazing are her photos as well!?! Enjoy!!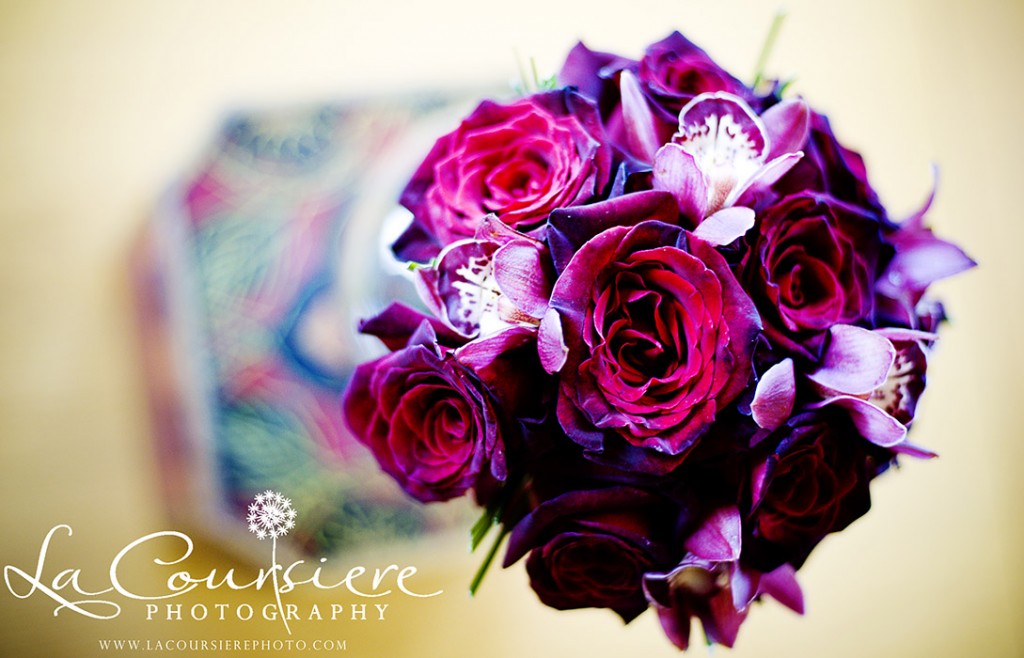 When did your passion for photography begin?
                My passion began when I was in my teens. For a birthday I received my first SLR camera. Nothing fancy, film, but it had the basics needed and I wanted to learn. I really fell in love in the darkroom when I watched the images come to life in beautiful high contrast black and whites. I believe it was at this time in my life when my camera started accompanying me everywhere.
What struggles have you come across with your business?
                Time. Oh there is never enough time! It is so difficult to juggle everything in the business let alone bring in family life and being a good wife and mother. In the biz not only do you have your sessions and wedding (which is all someone starting usually thinks about right?), you have hours of editing, face book updating, blogging, emails, emails, and more emails, scheduling, phone calls, orders, packaging, and don't forget staying organized to get your taxes done easily come tax time. I put so many pressures on myself to do everything perfectly and I've come to realize I can't do it all and need to relax and realize I can't get everything on my list done in a day. But wow how much time flies when you are so very busy! *Smiles*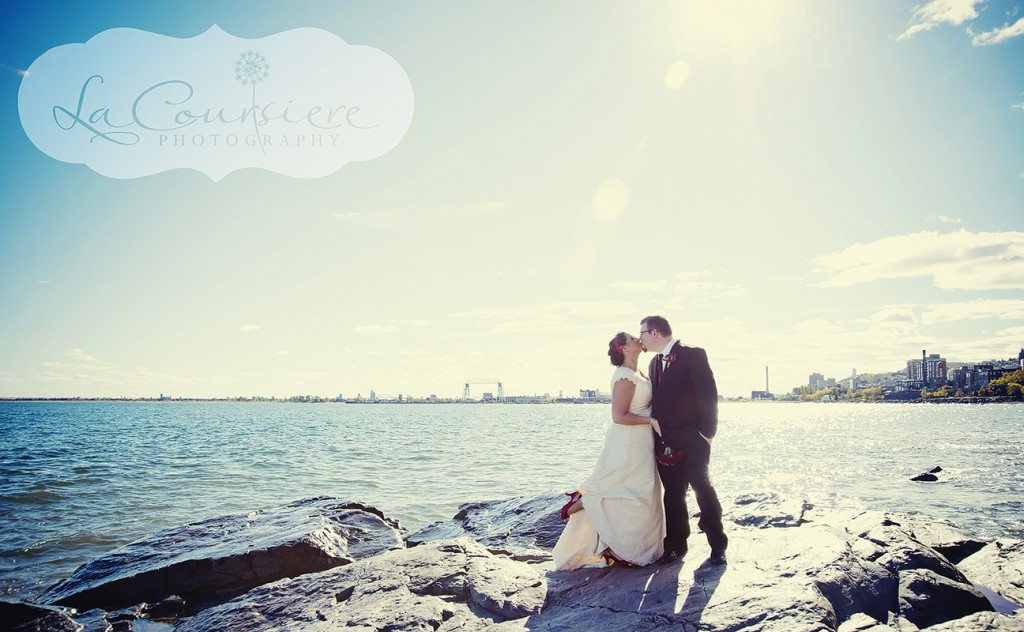 What was your first paid session?
                My first paid session was a family that I knew from work. The mom has been a supporter of my photography since the very beginning and has been a faithful returner every year. In the beginning you are amazed and so non-believing in yourself like… "really, they are paying ME to photograph their family???"
What type of equipment do you use?
                I mainly use my Nikon D700. And almost always use my Nikon 50mm/F 1.2 or 24-70mm/F 2.8. My essential tool whenever possible is my Lastolight reflector. I started out with Nikon and loved it so therefore never left. But even after handling other brands of cameras I think Nikon has a great ease of access to your necessary functions and I love that. They also have great glass! My other pieces of equipment that I have on hand when needed include a backup camera Nikon D90, Nikon Speedlight SB900 & SB800, Nikon flash battery pack SD-8A (speeds up recycle time), 18-200mm F4-5.6(D90) & 24-300 F3.5-5.6(D700) for long range weddings, 85mm F1.8, and Sigma 10-20mm F4-5.6 (getting yummy wide angle shots)
If you could be granted one gift tomorrow what would it be?
                Can it be a million dollars? JK… I think it would be to travel more often! Life and money always seem to hold us back from the amount of traveling we would really like to embark on. But someday…right?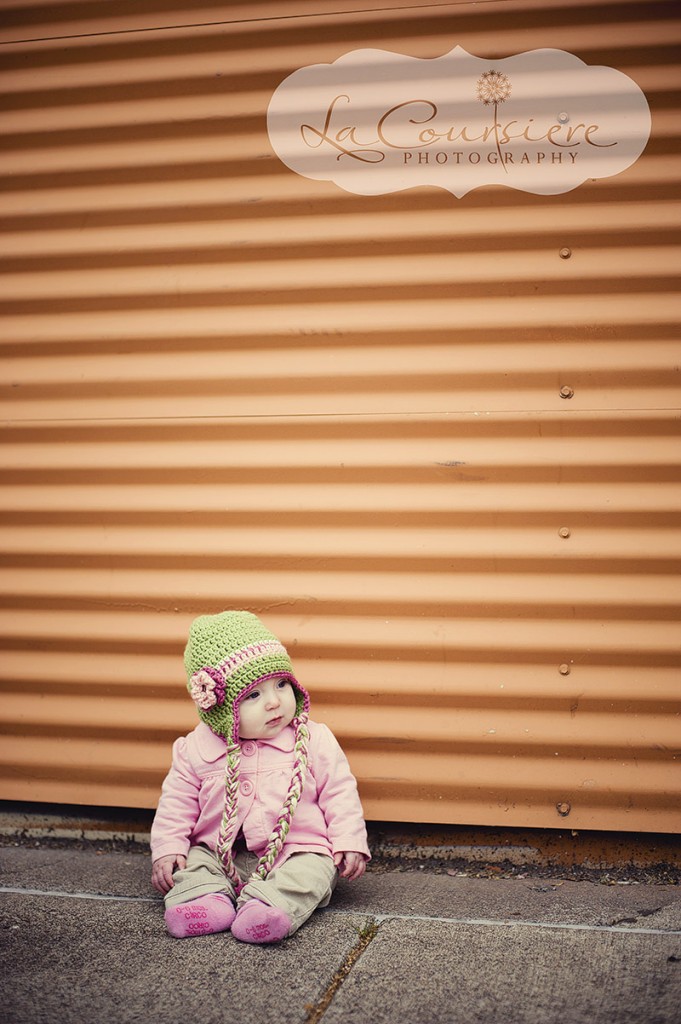 What inspires you?
Beautiful scenery! I am not one who has the texting and driving problem, I have the gazing and driving problem, LOL! When driving in a new area I am always searching out my next great fine art photography scene or location for a photo shoot. There is so much beautiful scenes to be discovered and I don't want to miss it! When on a road trip, hubby will often keep looking at me and say, "You just let me know when you want me to pull over." He knows I'm searching and framing in my head. *smiles* Really scenery is what inspires most every shot with my clients. I look at taking their photos as if creating a beautiful piece of fine art. It is beautiful scenery with my subjects as a part of the scenery. My goal is to create a perfect piece of wall art that last through time, like a painting or sculpture.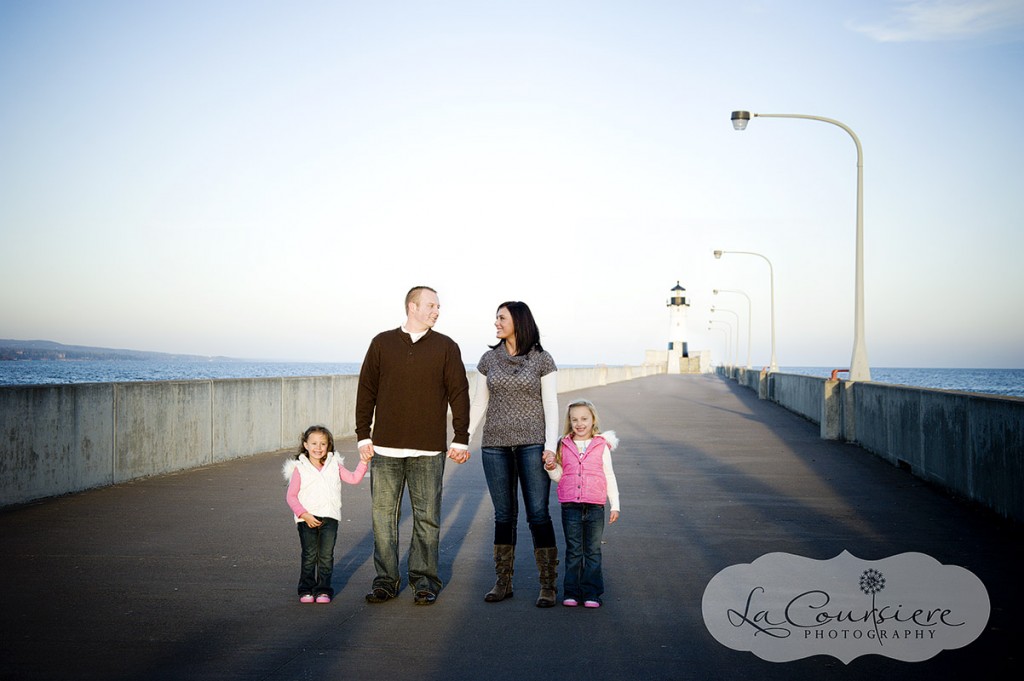 If you could change one thing about your business what would it be?
                I need help! So many days I am swamped and have so much to do. Whether it be a bookkeeper, someone to do my scheduling, or even just placing orders it would be such a change and help for my business. I am a mother to a busy little toddler, have another on the way, a wife to a wonderful hubby, and also a member of the Air National Guard. I am so busy and want every second with my family possible. An extra person to take on a few tasks would rock!
What are your hopes for your business?
Oh I have such big dreams! Many days I have to remind myself to go slow… I am still and always a mom to a young kiddo that needs my time. But in the future, my hopes are to have a business that is successful, well known for it's unique quality and style, and keeps bring back past clients and bringing in new clients.
What happened in a past session that made you LOL and still does?
I did a mini session event last year and my assistants kids were one of the sessions. Two little boys with the cutest, most non-shy personalities ever! The youngest was so intent on being some sort of a dinosaur for the photos, so I went along with it. The oldest was more of the quiet shy type. But with the two of them together I captured one of my favorite images of all time that makes me LOL every time I look at it.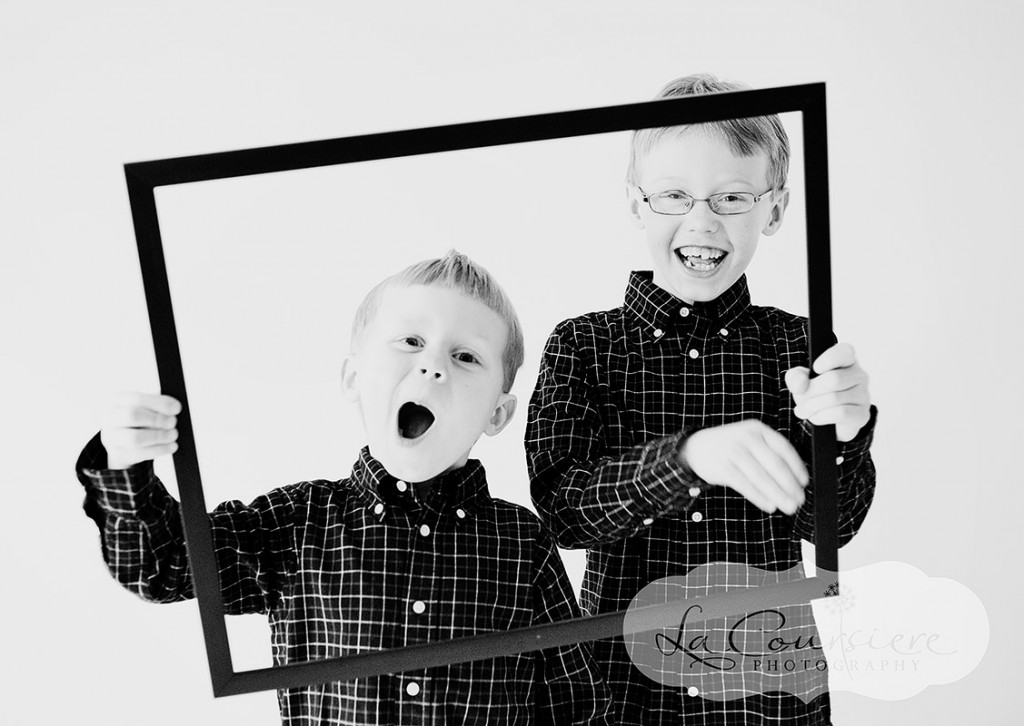 Who are some of your favorite photographers?
I have always loved the work of Jessica Kettle. She does such amazing work in every area and is so open about everything. I have learned a ton from her. Another favorite is Jasmine Star. She is an amazing and incredible wedding photojournalist photographer. She also is very open about her business and gives great tutorials for all levels to love.
What do you recommend for people who would love to learn photography?
The number one thing is don't worry about all the equipment, don't worry about editing, first learn the basics. First learn your camera. Learn to shoot in manual. It doesn't matter what camera you start with, learn it in manual and only move up in cameras once you've grown out of your current one. Learning the basics in this digital world is so important. It is so obvious when mistakes in the camera are covered up with editing. A good image starts out as a good image, editing just helps to emphasize your good image.
Second, I'd say learn all you can about lighting. Get a good reflector and go out into the world, photographing at every lighting time and direction (North, South, East, West). Learn what works and learn what doesn't.
Third, learn how to PROPERLY edit. Always shoot in Raw or Raw + JPG. Learn to edit in Adobe Camera Raw (ACR), figuring out the basics. Then learn all your basics of photo shop. Don't rely on actions until you know the background of them. You can't learn how to edit, to make the most of your image, if all you rely on is a purchased action to make it good. After you got it down, yes actions do rock and save you soooo much time. After you got down ACR and photo shop, then possibly take on Lightroom.
What type of sessions are your favorite?
I adore newborn sessions. Every other session is fast paced, quick on the dime, sometimes rushed on time. But newborn sessions is at their pace. You must be relaxed otherwise the newborn isn't relaxed. You have to take your time and not rush anything. I love that! Plus, who doesn't love a newborn and a reason to hold one? I love photographing every little feature, figuring out new ways to showcase their little selves. If someday, photographing newborns was all I did, I would be happy.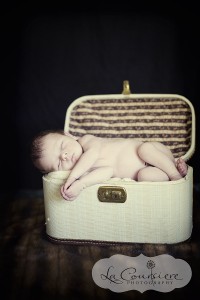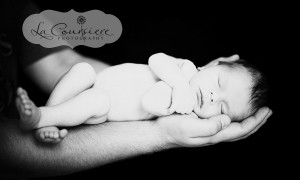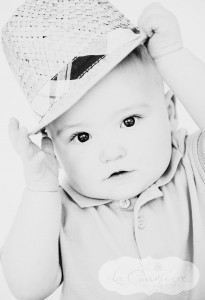 How do you balance work and your family?
It is so hard, and I am still learning everyday. Being a good mom is my number one priority, but some days it gets so stressful when I have so much work piling up, the house work is so far behind, and the work just doesn't stop. I am slowly learning to lose the stress, make the list of priorities, and realize I am only one person and can only do so much. I've learned schedules are essential. If getting daycare a couple days a week is what I need to do, then that is what I have done in order to get my work done and to be a good mom at the same time. Things still get crazy, in the deep of wedding season my stress is through the roof. But I am slowly learning how to organize myself, make priorities, and create a schedule that works for everyone.
What is one secret you would like to share about creating a successful business?
Photography and creativity is not enough. You must know about being a business person. The photography business is really 25% photography and 75% business (for those of us that do it all ourselves). If you aren't good at marketing, being personable, having goals, and being organized, getting in the business successfully will be very difficult. There are many tools out there that are easily accesable to help you learn. Studio Management Service with PPA is great, going to business classes with a college is fantastic, or even talking with a open mentor. Learn how to run a business then focus on photography.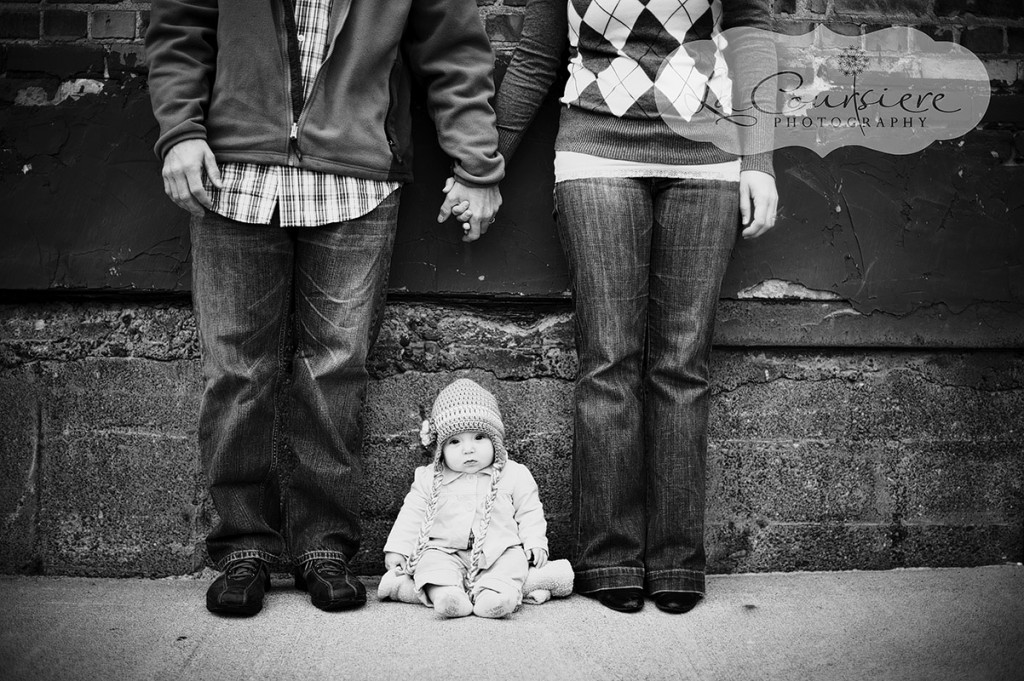 Where do you get your most favorite photography props?
Etsy rocks! Once I started going into Etsy I was able to find some great contacts that are my go to for props. I've even been lucky enough to find great gals to work deals with where I photograph their product and they give me a discount on it. I also love browsing the antique shops or garage sales. I'm always looking for something unique to my photography style.
What do you say to people when they ask why photography sessions cost so much?
                I simply explain that we certainly aren't making $100 an hour like it does seem to most clients. I explain the hours that go into every session with setup, shooting, editing, orders, online sharing, packaging, and shipping. I explain to clients in order to make an actual living wage photographers need to charge what we do. I do my best to explain how unique and personalized a professional photographers services are and how it really is such a different experience from the traditional commercialized portrait studio.
If you had to trade your camera in for anything in the world, what would it be?
                Though I would be very bummed to not have my camera with me (can I buy another one) I would trade my camera for a lifetime of traveling. I enjoy seeing new places and experiencing other cultures. My only hope is to travel more often in the future…with my camera in hand of course!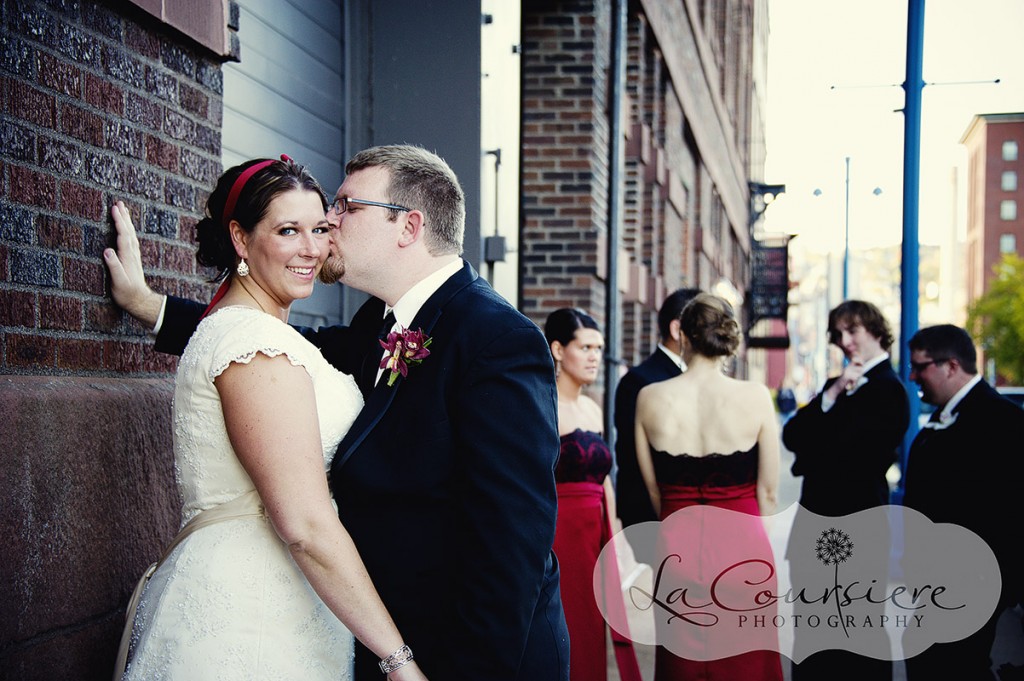 Where do you see yourself in 5 years?
                In five years the kids will be close to being in school therefore giving me so much more time for photography. I see myself with my dream studio with all the essential qualities of character and style that fit my photography style. I see myself traveling often for weddings, J photographing a ton of great families and babies. I have pretty high hopes that business will be great in five years. I believe you have to dream big, and let your dreams flow with all your goals and aspirations and wa la… you are where you always hoped to be.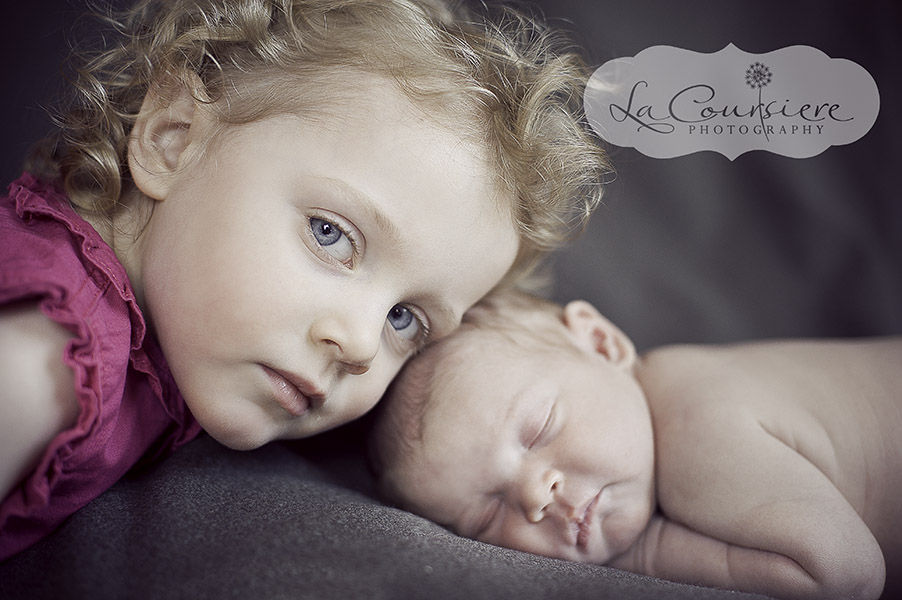 Thank you so much Stacey LaCoursiere for rocking this interview out!! Please go and check out her Facebook page for more examples of her work here. If you are in the Duluth, MN area, please be sure to check her out and possibly book a session with an amazing photographer!! xoxo