It was a true honor for me to meet a little boy named Oliver Mips yesterday.
Born at 26 weeks, he has been fighting for his own life for 7 long months in the NICU at
Connecticut Children's Medical Center in Hartford, CT.
With his parents there daily by his side, little Oliver has had some very scary days.
Here is their story……..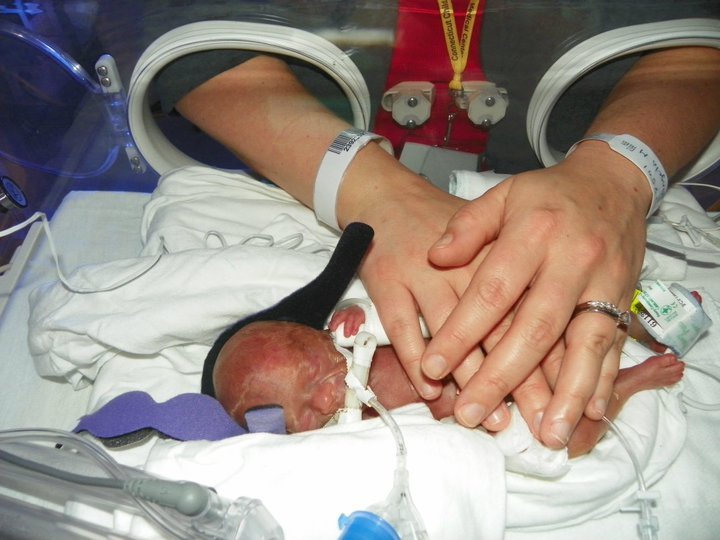 "Oliver has had quite the journey. Oliver was born on May 17th of this year at 26 weeks.  His due date was August 22nd.  He weighed 1lb. 3oz. and was just 12 inches long.  He hasn't had it easy over the last seven months.  When he was born we were told "Preemies usually go home around their due date."  Unfortunately, Oliver is 7 months old and has never left the hospital.
He got pneumonia when he was 7 days old and we almost lost him.  I suppose that should have prepared us for the long road ahead of us.  Because of prematurity, babies lungs can be very sensitive.  Couple that with IUGR, which he was diagnosed with, and pneumonia, babies lungs barely mature.  Usually what you are left with is what's called Bronchio Pulmonary Dysplasia (BPD) or Chronic Lung Disease.  Think Emphysema…but fortunately children's  lung tissue can repair itself.
Oliver lungs are very sick and may never heal.  Every day for him is a struggle just to breath and he is constantly sick.  We watched him day in and day out arch his back and gasping for air until the doctors mentioned a Tracheotomy to us.  It was, what we thought, the answer to our prayers.  So on, August 19th, at 4 pounds and just 3 days before his "due date" he received a Tracheotomy.  Everyone thought "This is going to be great.
We're going to eliminate his work of breathing so he can grow and his lungs can repair themselves."  Oliver had a different plan.  Since the beginning he was always a tough little cookie and didn't like to be "told" what to do.  So instead of the trach working like it should Oliver got worse.  The NICU wasn't able to ventilate him and he was again, always sick.  Around this time a doctor sat with me and said "Angela, we haven't seen a baby like Oliver since surfactant was invented and all of our new technology and medicine are not working for him."  I remember my first thought was "lung transplant."  Oliver wasn't showing any signs of improvement and we were so frustrated.

In the beginning of October we transferred to the PICU and Connecticut Children's Medical Center.  Babies with trachs need to weigh about 16-20 lbs. before they can go on the "Home" vent.  So we knew this was going to be a
long haul.  Two weeks after our transfer he got really, really sick and the doctors had to use a paralytic on him to take away his work of breathing.  He was paralyzed for 10 days.  It was the worst 10 days.  Oliver has some good days but typically he can not make it through a week without getting sick.  About 3 weeks ago we got a phone call at 4:50 in the morning.  The doctor said the words no parent wants to here.  Oliver coded.  He required 10 minutes of CPR as well as epinephrine.  It was just another reminder of how sick he is.
Then on that Thursday, while I was there, he had another episode.  No CPR was required but he was emergently paralyzed…again.  I wanted answers and so we asked for a Pulmonary consult and had a family meeting the next week.  We were told Oliver's lungs are so sick and diseased that only 1/3 of his lungs function and the other 2/3 may never heal.  In their medical opinion Oliver is going to be vent dependent for a long time if not for the rest of his life.  Assuming Oliver is healthy enough to come home we may be in the hospital until he is 2 years old.  My husband and I know how sick he is but we believe deep down in our hearts that Oliver is going to surprise everyone and overcome this.  We have hope and we can't let go of it.  We are in the process of getting a second opinion through Children's Hospital of Philadelphia.  Unfortunately there is no magic pill or medicine to fix his lungs.  He body needs to grow and heal and if 5 years he is a candidate for lung transplants because his lungs don't heal then that is what we will do.  One day at a time.
This whole experience has been so tough on our family physically, emotionally, and financially.  I couldn't return to work because I couldn't fathom leaving my sick child in the hospital and Oliver's medical bills are over $3 Million.  Our 7 year old doesn't quite understand why this is happening to us and  why we are so tired.  We try really hard to balance life between the hospital and home but it is so difficult.  The stress never leaves your body no matter where you are or what you're doing.  Oliver has taught my husband and I so much about love, communication, and strength.  He fights hard every day so we can't let go or give up hope no matter how tired we are.
My motto is : "Where there is a will, there is a way."
We will make it work somehow because Oliver needs us and we need him."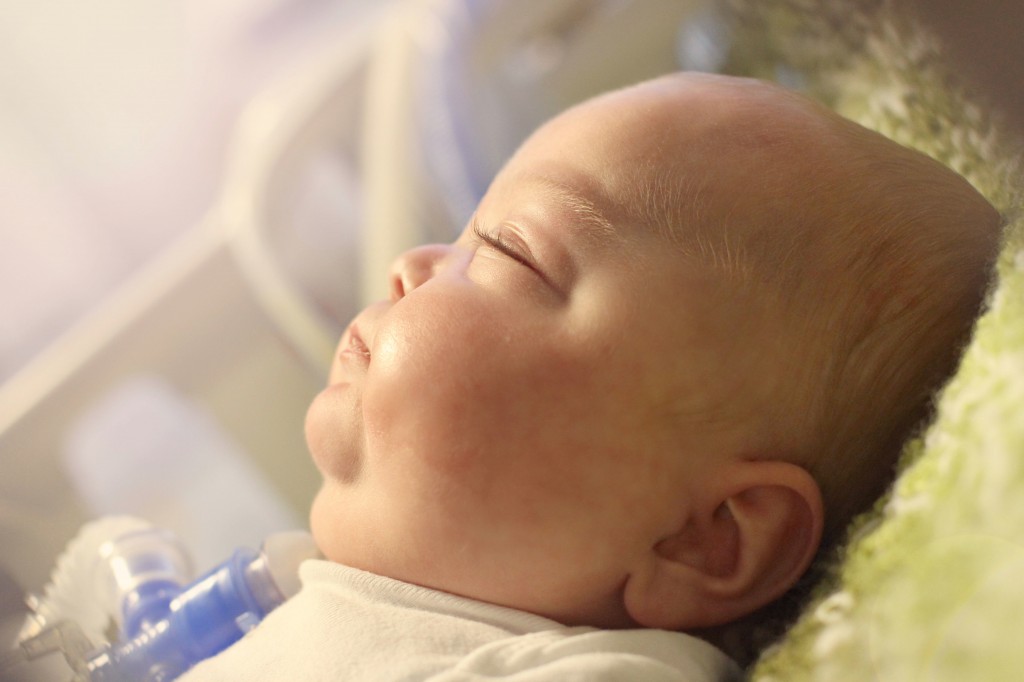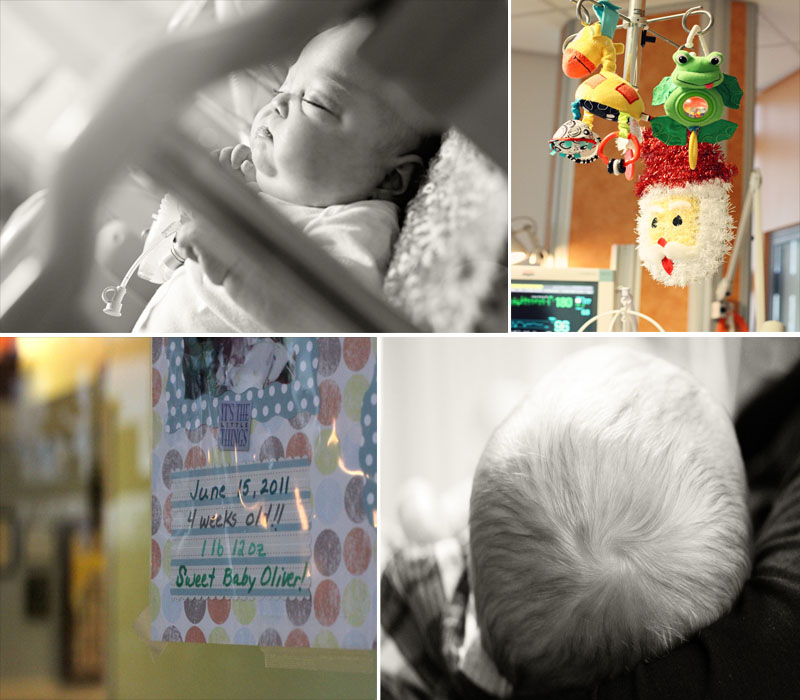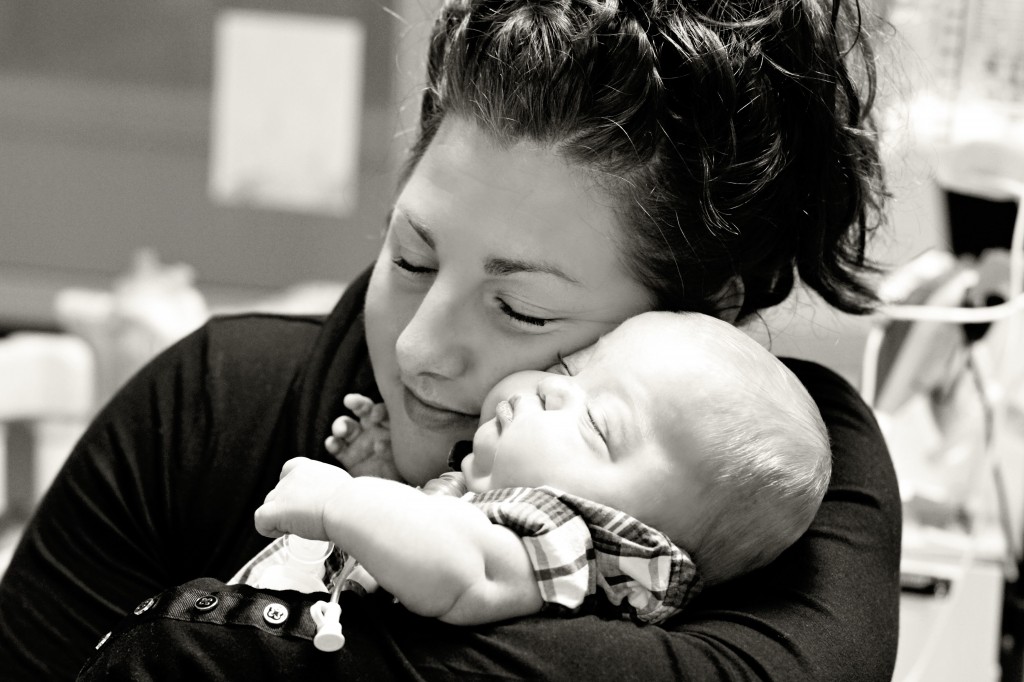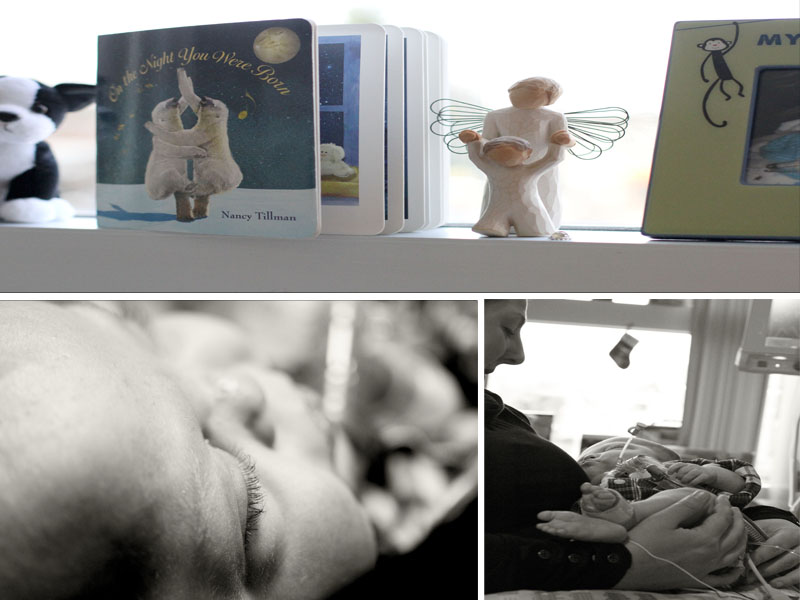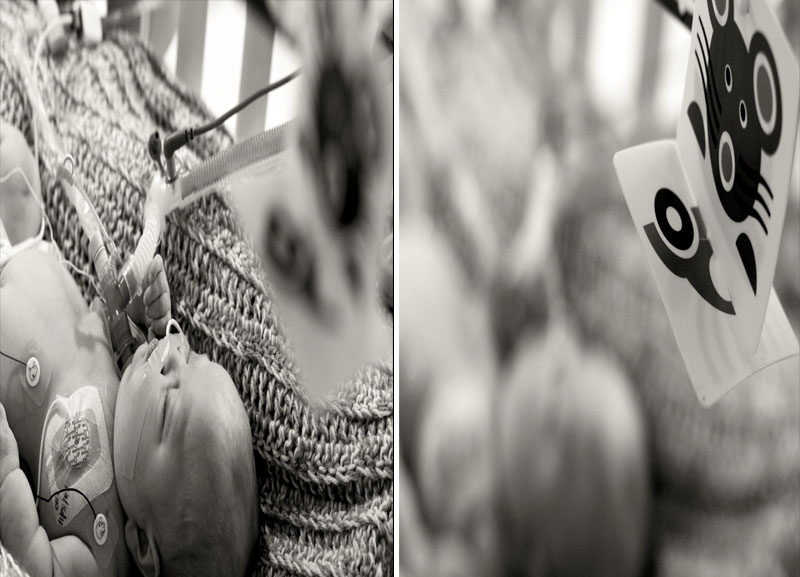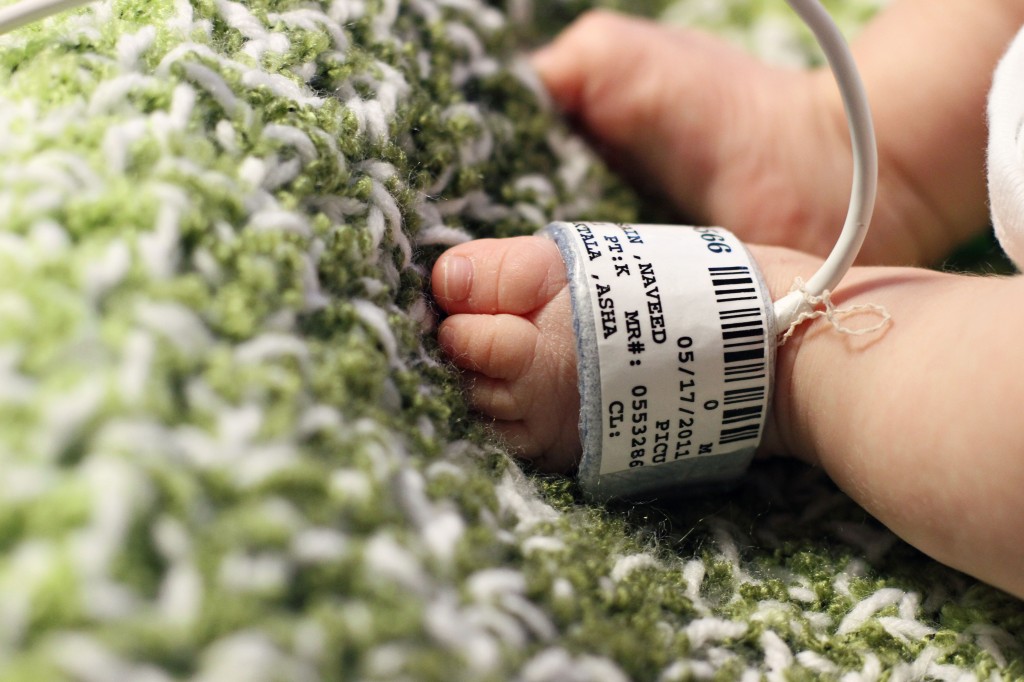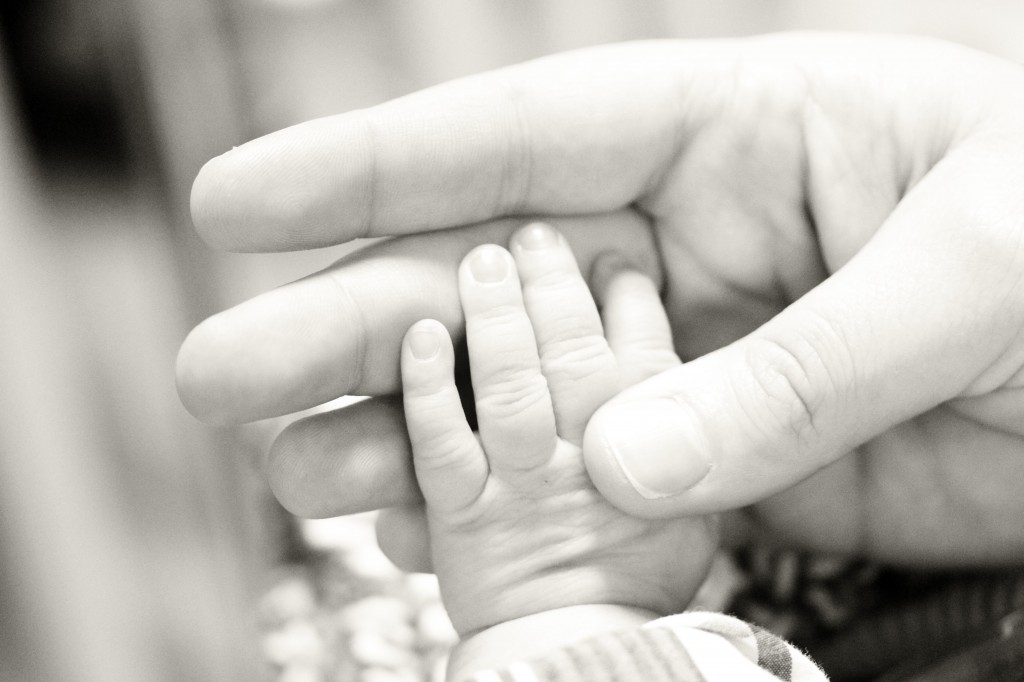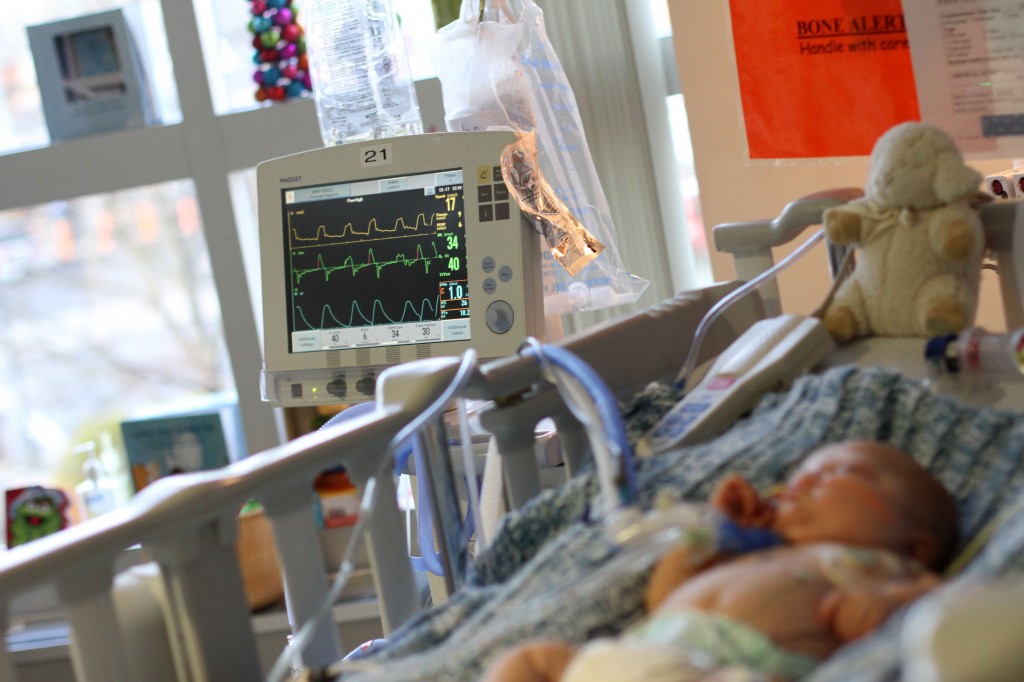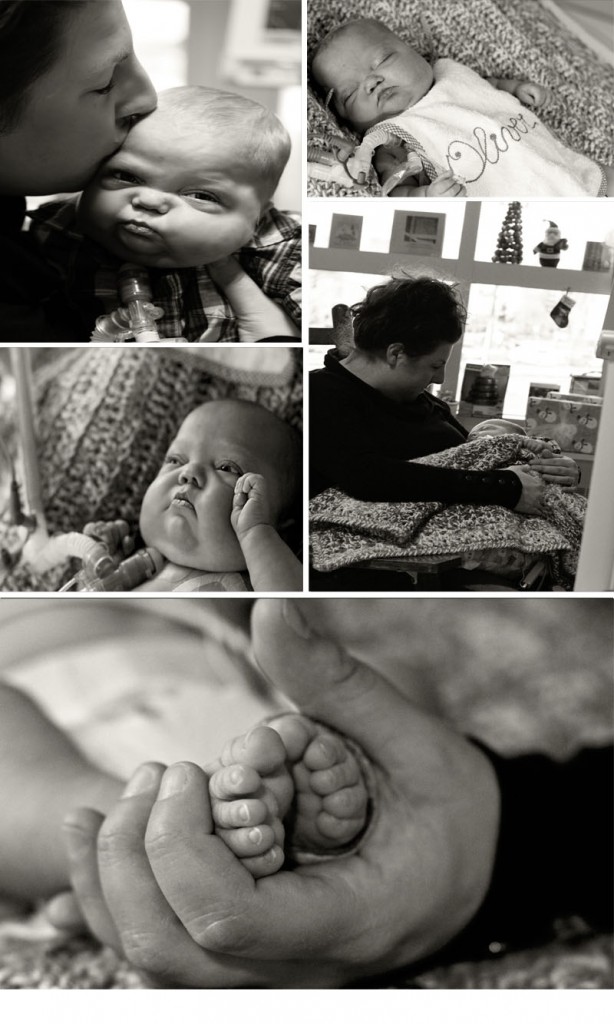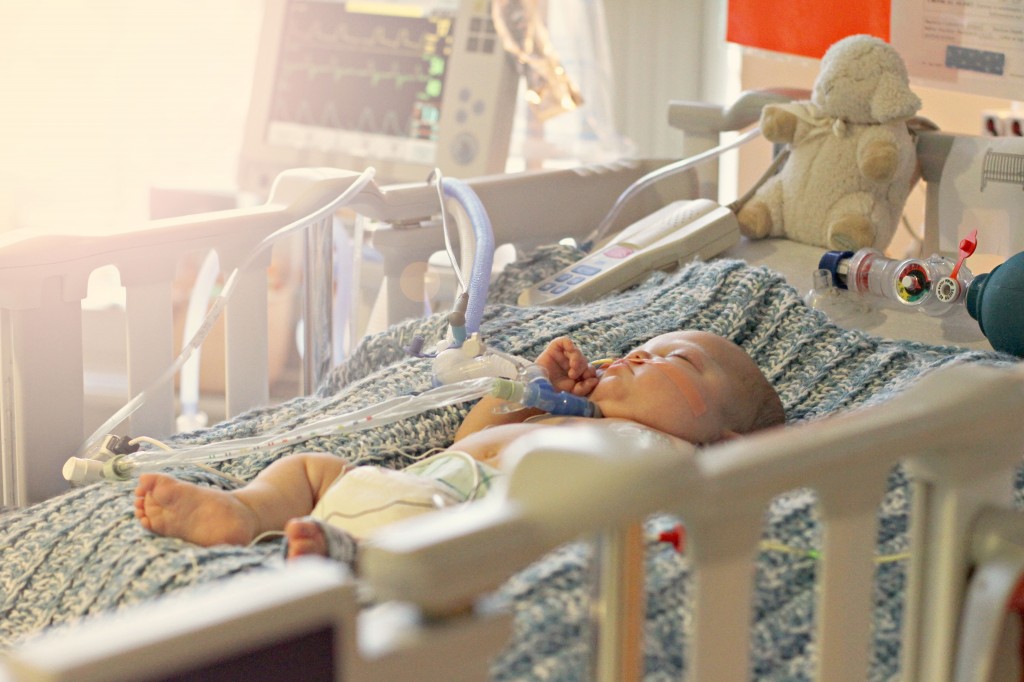 I spent a few hours with Oliver yesterday capturing his story in photos.
I sat there with him and watched him physically fighting for his life.
I held his warm little hand, and ran my fingers through his golden hair. I cried with his Mom, and said a prayer over him.
This family could use really your help. Please, help me to show this family that they have hands holding them up and that the spirit of Christmas lives in all of us.
This is what it is all about.
Not Santa.
Not snowflakes.
Not the Christmas lights that line the street at night.
It's about giving, loving, and wanting to do something positive.
PLEASE join me in helping a family who has been through so much and really needs help, but won't ask for it themselves.
If you would like to make a donation, in any amount you can, please click HERE
You will be directed to a donation box sent up so that your donation deposits directly into the Mips Paypal account and will be used towards helping Oliver fight and win his battle.
If you want to send them a Paypal donation without using this button, please send your donations to Oliver's Dads
Paypal email address, which is:
Or, you can also mail a check to the Mips family at:
The Mips Family
6 Laurel Road
Ellington CT 06029
Thank you.